SALON TEAM
Our team consists of all independent service providers who offer a range of personalized services. Salon Team refers to ladies operating in the open area of our main salon floor. Additionally, we have team listed separately as Suites Team for those working in our fully private Salon Suites.
Annette Myers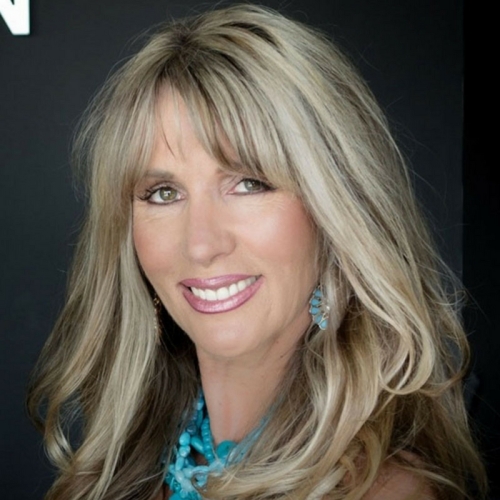 Salon Owner/Founder, Master Stylist
Bilingual – speaks fluent German and English.
Over 30 years of experience, specializing in color, cutting, and permanent waving. Extensive education training at the Redken Academy in New York. Training in Germany, Paul Mitchell training school, and hands on training with Scruples and Aquage. Specializes in fine hair, client consultation, and customer service. Finalist in Best of Clarksville Best Stylist award 2014, 2015, and 2017.
Each client is unique and special to me. I thank God for each person I get the privilege of serving! Customer satisfaction is at the heart of each service I do. I want to look and listen to each person, to determine that custom style uniquely for them, from classy to trendy, creating beauty that fits their unique style. I thank you in advance for allowing me to serve you!
Text or Call to Book: (931) 561-1692
Erica Arroyo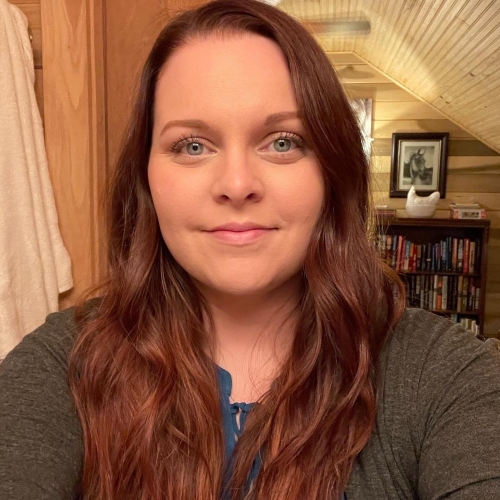 Salon Manager, Lash Artist
I have been a licensed cosmetologist since June of 2012, but I've been "doing" hair ever since I first learned how to french braid my cousin's hair at the age of 10, if that counts! I graduated from Broken Arrow Beauty College in Broken Arrow, Oklahoma. In my time as a "real" hairdresser, I've continued to study my craft, growing and learning from more seasoned stylists and educators along the way.
I've been serving as the salon manager of Trendsetters since 2018. In 2019, I became certified in lash extensions through Borboleta Beauty and added lash extensions to my service menu. It is now the primary focus of my business. In whichever field of practice, I strive to create a custom experience for each client I get to work with.
Book online via my website
Text: 931-206-9530
Kim Williams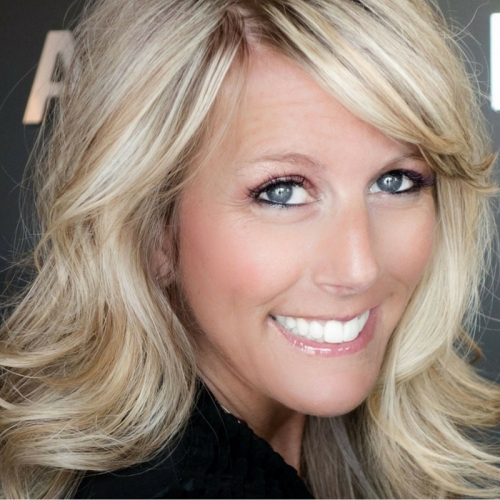 Master Stylist
Hi! My name is Kim Williams. I am a hairstylist and specialize in color. I have been a hairstylist for over 25 years. I love God and people. I love making people feel better about themselves and putting a smile on their face. Therefore, doing hair is right up my alley. There's nothing better than someone leaving my chair feeling and looking better than when they came in.
I am very passionate about my work and take pride in what I do. The happiness of my client is of utmost importance. I have owned my own salon for 5 years, worked in Nashville, and recently started working in Clarksville. I attend hair shows and classes to get updated on the latest trends. My goal when my clients come in and sit in my chair is to make them feel at home and relaxed, and to make them feel their very best, inside and out. I love doing funky stuff – edgy cuts and colors. My biggest passion is to make you feel loved on, pampered, and looking your absolute best. I want to make you feel special because you are! God Bless! I hope to get an opportunity to make you feel glamorous!
Book online via Trendsetters
Call or text: 615-335-4392
Wendy Harrell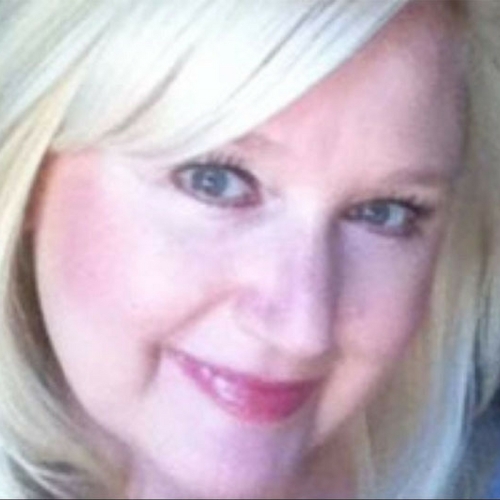 Master Stylist
Wendy has been a hairstylist for 30 years.
Each client is special! Wendy strives to bring each person the latest trends and techniques to suit their personal style by attending classes and hair shows. Wendy desires to make each and every customer feel their very best.
Specializes in: Advanced hair coloring, highlighting, cutting, styling techniques, razor cutting, keratin smoothing treatment, and the latest hair products.
Book online via Trendsetters
Call or text: (931) 216-9619
Ashley Reynolds-Lamberth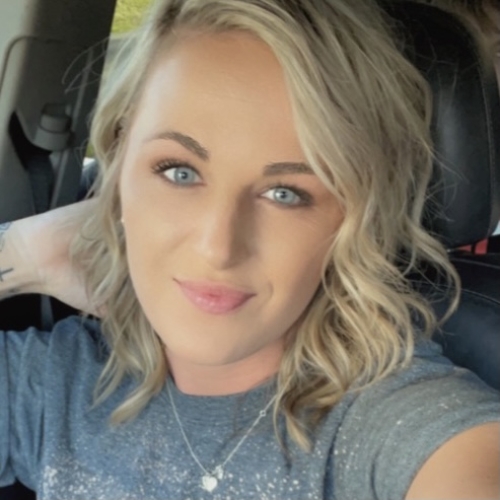 Hair Stylist
I've been doing hair since 2015. I have co-owned a salon of my own for a little over 3 years of my career, but I decided to try something new and exciting in a bigger city! I absolutely love my career. I love color and dramatic changes. I specialize in balayage, shadow roots, and highlighting. I'm super excited to be a part of the Trendsetters TEAM. My first priority is making my clients happy, getting a firm understanding of what my clients WANT, and helping them achieve a beautiful look to enhance their already beautiful features!
Book online via Trendsetters
Call or text: 931-281-9074
Brieana Stone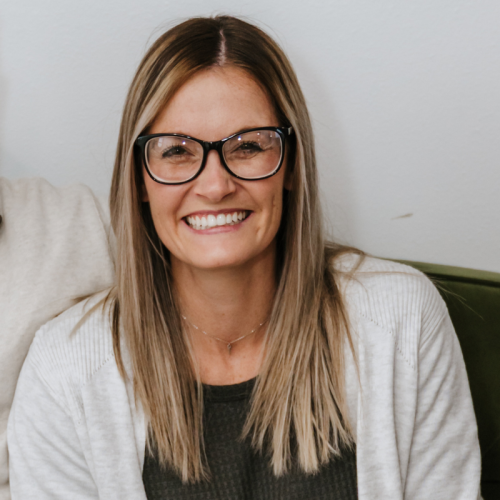 Hair Stylist
I have been doing hair since 2009. I love doing all hair color! I specialized in hair cutting the first few years of my career. I am excited to be a part of the Trendsetters team!
I hope to see you in my chair!
Book online via Trendsetters
Call or text: 253-334-4747
SALON SUITES TEAM
Please contact these providers directly or as described in their bio.
Teresa Lyon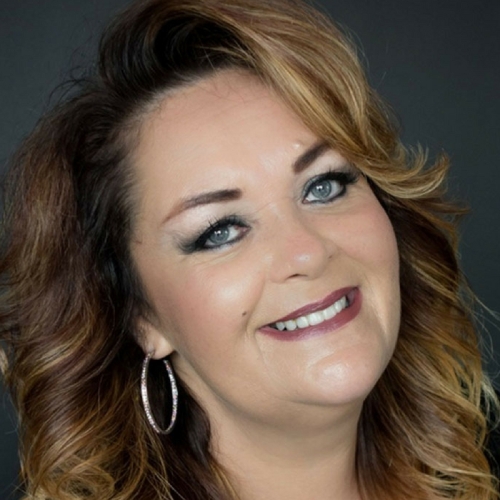 Suite A1
Hi, everyone! I am a native of Clarksville. I owned and operated my own salon for 8 years. My family resides in Clarksville, therefore I plan to stay here. With 22 years of experience in this industry, I realize how important it is to continue my education and stay on top of the latest trends and techniques. And I love every minute of it! And that is what I strive for. I have continued education in Scruples, Tocco Majico, Redken, Matrix, and Paul Mitchell.
My passion is a wide range of hair color, highlights, lowlights, and color correction techniques. I also love to do long and short cuts. I don't really have a favorite because I love them all. Just show me a pic and I will customize a cut and color just for you! I also have continued education in keratin smoothing treatments to make curly and frizzy hair smooth. They are fabulous! I like to devote my undivided attention to the client in my chair.
Consultation is very important! I will listen to you. I have always been driven toward beauty. What I love about my job is when you leave the salon saying, "I love it." And I can help you to look and feel better. That is the greatest reward I could receive. I am looking forward to meeting you. God Bless!
Book online via Trendsetters
Call: (931) 801-8714
Estikaleighv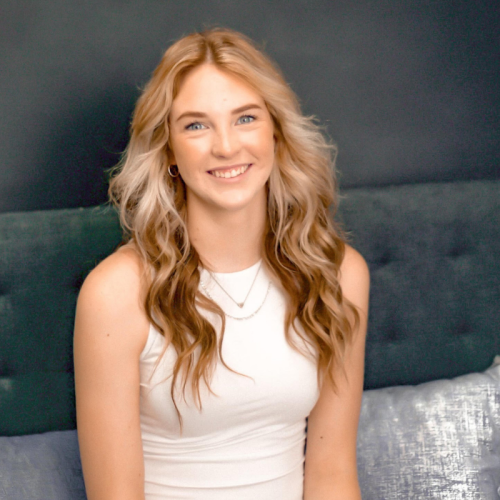 Suite A2
Hi! My name is Kaleigh Vasek I'm the owner of Estikaleighv inside Trendsetters Salon & Suites. I attended TCAT Nashville for esthetician school, and I have been a licensed esthetician since 2019. I specialize in facials, lash extensions, and spray tanning. My goal is to always make you feel the most confident in your skin! I love helping you learn about your skin wants and needs mixed with a little relaxation and self care time! Text or call 931-980-0056 for booking or questions.
Luxe Nails by Mimi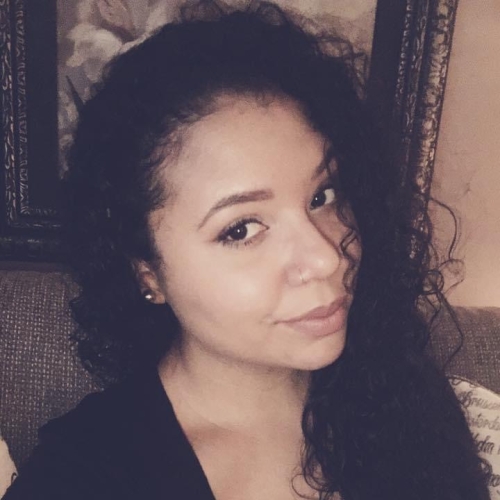 Suite A3
I have been perfecting my craft in the nail field for 3 years and graduated from Queen City College July of 2022. I immediately jumped at the chance to become part of the family at Trendsetters. My specialties include, custom acrylics, hand drawn art & spa pedicures that are comprised of custom all natural scrubs and oils made by me. Please feel free to check out my instagram and book to enjoy the Luxe Nails experience!
Whittney Wilson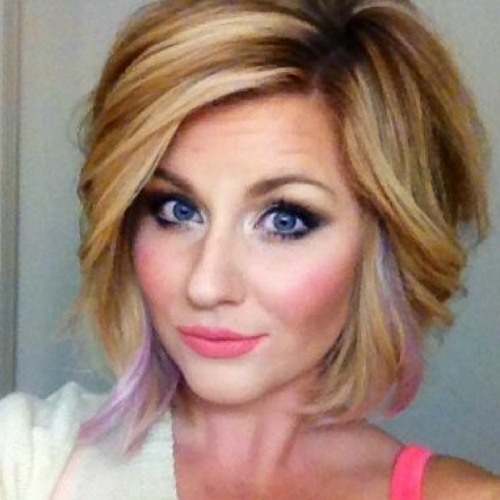 Suite A4
Whittney Wilson grew up in Clarksville, TN and has been doing hair since 2009. Nominated for best hairstylist in Clarksville multiple times on multiple platforms, she truly has a passion for her craft and clients. She mostly does color services, specializing in grey coverage, reds, and multidimensional blonde/brunette combo. Book with Whittney via cell phone at 931-217-1817. Average wait is a few weeks out.
Melinda Tippit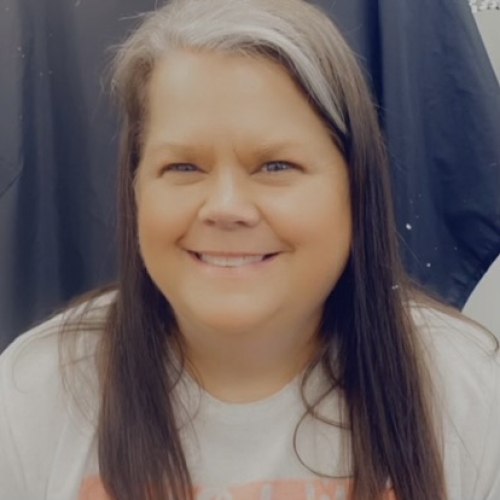 Suite A6
I have 33 years experience and have lived in the Clarksville area for over 40 years. I specialize in cuts, color, highlights, and perms. I am accepting new clients. Call for an appointment 931-980-1395 or Book online via Trendsetters.
LaNette Henning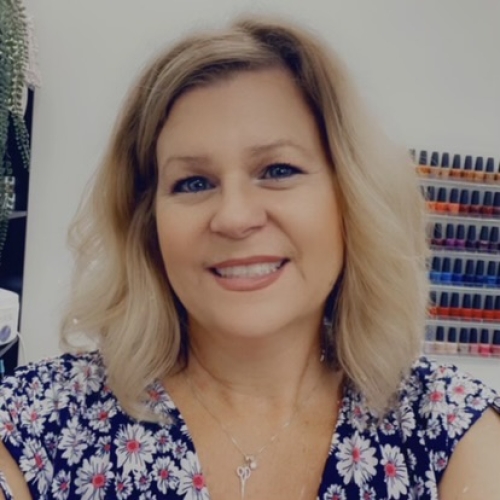 Suite A6
I have 35 years experience. Nails are my passion and the primary focus of my career. I hand file only and never employ the drill to the natural nail to prevent infection and discomfort. I specialize in acrylic and gel nail products and provide full service manicures, spa pedicures, hair color, highlights, cuts, styles, and waxing. By appointment only. 931-216-4185
Hair by Mary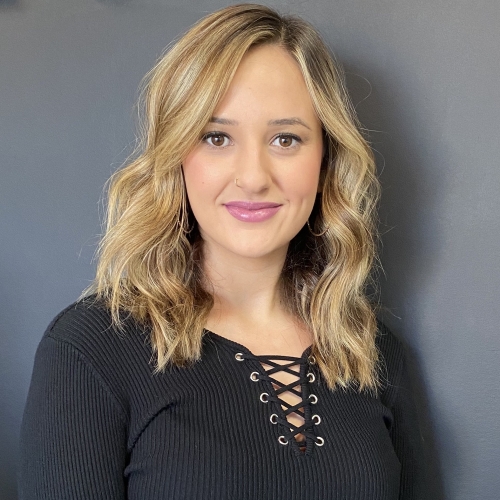 Suite C1
Mary has always dreamed of being a hairstylist! She loves making people feel beautiful. Mary is outgoing and loves to talk to people! Her specialties are balayage, custom highlights, and 100% grey coverage.
For booking, text or call 615-517-1498.
Vannah's Color & More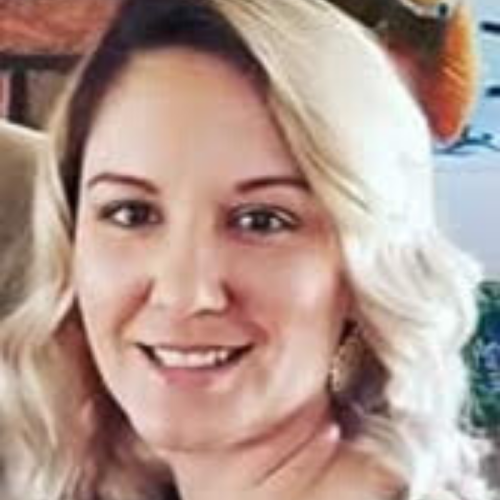 Suite C2
I started out loving hair in high school where I took cosmetology as a fun class, then realized it is my passion! I was at Mastercuts for 13 years as a stylist and manager. Now I have opened my very own salon in the suites at Trendsetters!
For booking, text or call Savannah at 270-604-0882. Available Monday-Thursday, and Saturday.
Crimson & Clover Salon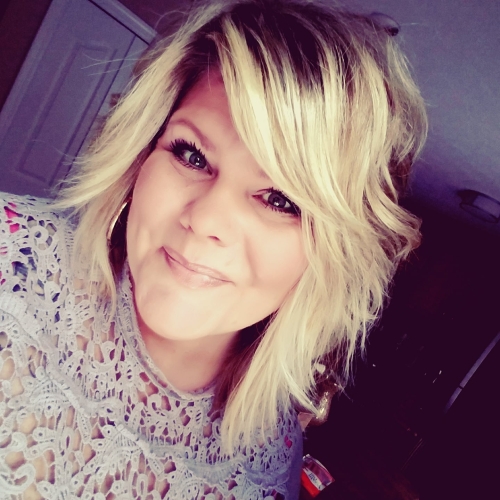 Suite C3
Hair stylist Angie Henley
Hair by Amanda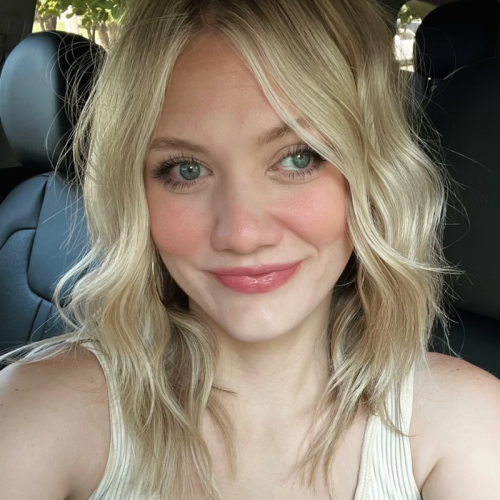 Suite C4
Hi everyone, I'm Amanda. I'm a mama, wife, and follower of Jesus. I've been licensed since 2013. I specialize in blondes and balayage but I love all things hair. I'm certified in Dream Catchers hair extensions. I'm constantly learning new skills and techniques to stay updated on the newest trends. I would love to meet you and have you in my chair!
Book online via Trendsetters
Call or text: 931-494-7307
Mane Haven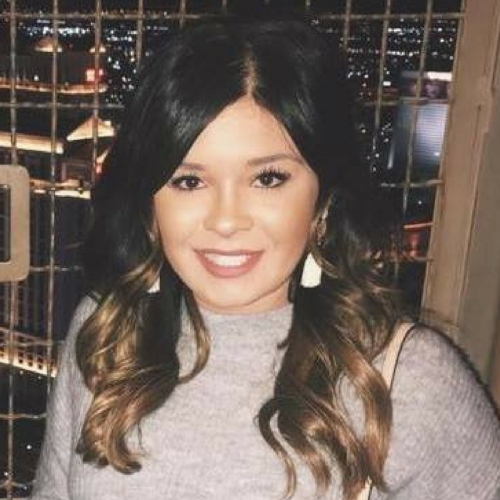 Suite C5
Hello I'm Skylar! I am originally from Oklahoma but consider Tennessee home as I have lived in Clarksville for 10 years now. I have always had a passion for hair, my favorite part is getting to help people feel like the best version of themselves. I value the rewarding feeling that this profession offers. I love going to hair shows & attending all of the classes that are offered to further my education. I specialize in blonde and babylights.
The Lash Lounge by Erica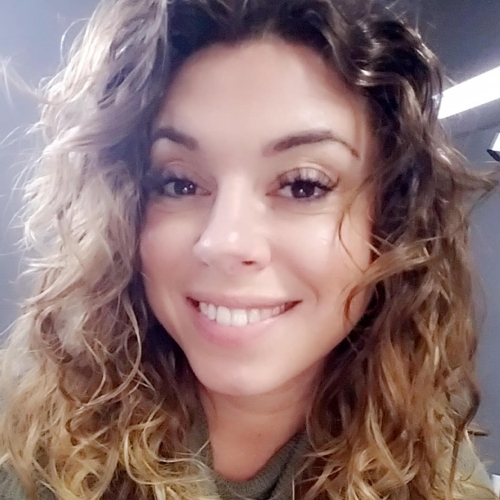 Suite C6
I graduated from Miller Motte Technical College's esthetician program with honors in 2017. While attending Miller Motte, I received my certifications in Bella Lash Extensions, Microblading, and Chemical Peels. Skin is my passion, and I love making ladies look and feel beautiful. I strive to provide custom professional services to all my clients. My joy comes from enhancing a woman's natural beauty, empowering them and making them feel like they can conquer the world, one lash appointment at a time.
Services: Lash extensions, lash lift & tint, brow tint, facial waxing.
Text or call 405-312-3309