Kim's Louisiana Trip – Flood Relief Effort
Last week, our Trendsetters friends, clients, and family along with members of our community came together to gather supplies to send with Kim and the team she traveled to Denham Springs, Louisiana with for their flood relief efforts. Together, this team worked on houses affected by the flooding that devastated the area the previous week. They removed mud and mold, they tore down walls, gutted homes, removed furniture, and cleaned up in preparation for these homes to be rebuilt. Trendsetters was able to collect bleach, utility knives, spray bottles, and several Lowe's gift cards, and send it all with Kim.
Trendsetters thanks everyone who contributed towards this effort! It is such an honor and privilege to be able to love our neighbors in Louisiana through your generosity! Special thanks to Patty Halbreck, Gloria and Randy Suggs, Jonny and Beverly Jenkins, Jackie Gillis, T&S construction, Judy Holton, and anyone who dropped off donations.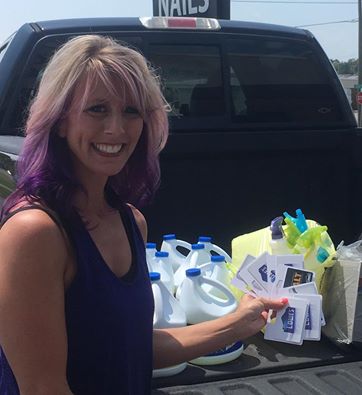 Below are some pictures from Kim's trip. Thank you Trendsetters family!
(Click to enlarge and scroll through)